Season's 14th Named Storm Forms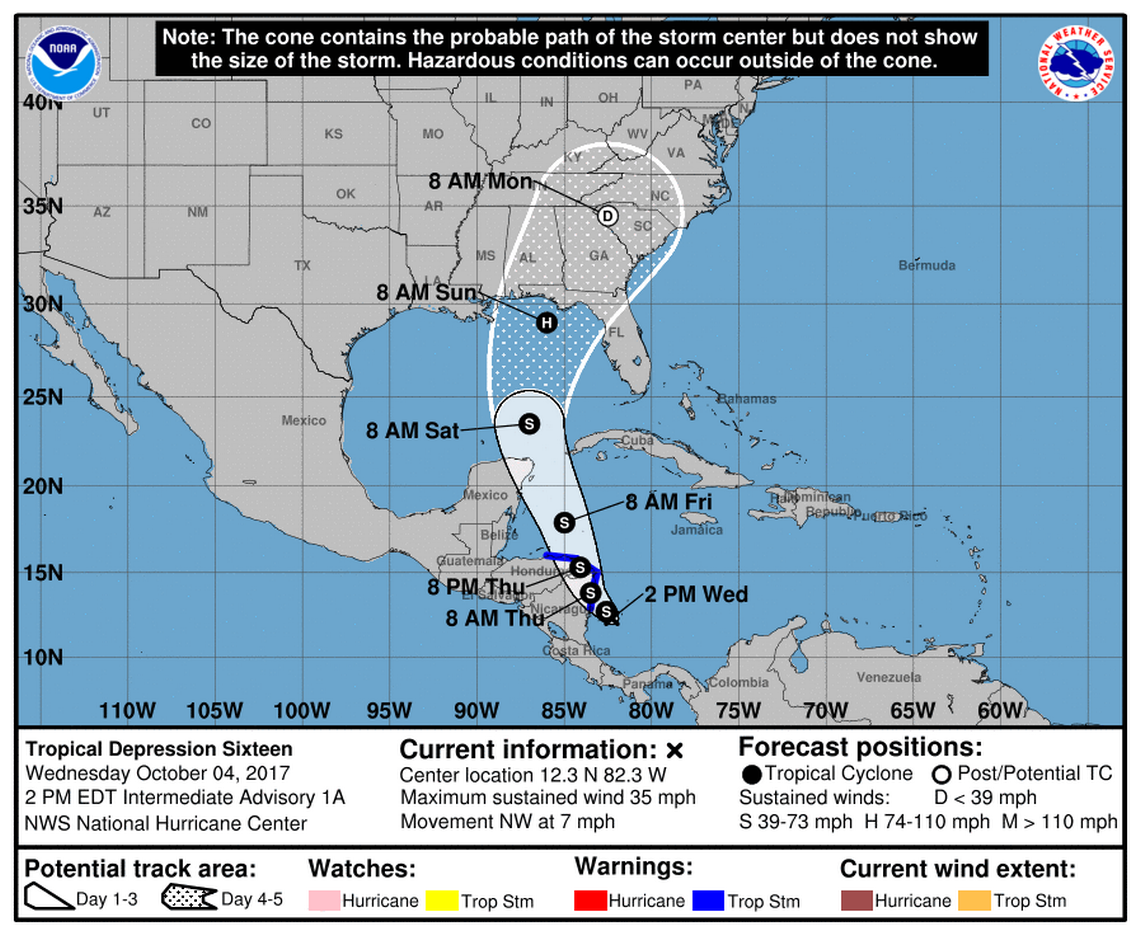 Tropical Storm Nate
A collection of thunderstorms in the Caribbean forms into Tropical Storm Nate Wednesday morning at 11 am . According to The National Hurricane Center, the storm is forecasted to strengthen rapidly in the Gulf of Mexico's warm waters over the next few days. Nate will likely reach the US Gulf coast Sunday morning possibly even as a category 1 storm. The storm currently sustains 35 mph winds but could increase up to 80 miles per hour by the weekend.
The storm will first make landfall in Nicaragua on Thursday. Nate will then travel over Honduras later that day. These areas of Central America are expected to receive up to 30 inches of rain and should be prepared for flash flooding and mudslides.
Tropical Storm Ramon
Meanwhile, tropical storm Ramon travels alongside Mexico's Pacific coast bringing heaving rain.
We will continue to update this post as we gather more information about Tropical Storm Nate.